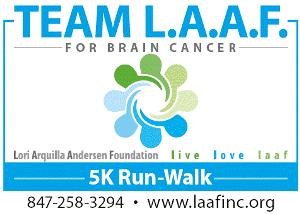 TEAM Captains
To register your Team:
Teams will first choose a Team Captain, then the Team Captain will create a team and finally the Team Captain, and all the team members, will use the Team Member Registration to register under their team name.
First Choose a Team Captain
Team LAAF running in the 'Chase to the Taste' 5K

Saturday, June 2, 2007 9:00am
Downtown Des Plaines, IL; before the Taste of Des Plaines
Pearson Street and Library Drive
Des Plaines , IL



Then Team Captains create your team -
STEP 1) Team Captains click here:

and create a username and password if you haven't already
STEP 2) Choose a Team Name and hit save - it's that easy! Your team has been created.
Finally, Team Captain/Team Members register -
STEP 3) Once you have created your team - The Team Captain and all team members register for the event, click here:

STEP 4) Select 'Team Member Registration'
STEP 5) Find and Select your team name from the drop down box at the top of the page
STEP 6) Complete the registration form (each team member must complete their own registration form) and submit your payment.

*Team Captains will receive a confirmation email from active.com which includes their username & password. Access your Team Home Center by logging in at: http://www.active.com/teams

If you need help or have any questions - Please email Lisa at lisad@laafinc.org